Greeting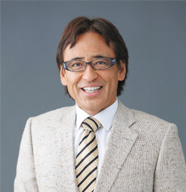 I have assumed a position as the 4th President in Japanese Society of Anti-Aging Medicine on June 28 in 2013.
We have turned 13th anniversary and grown to the large organization where we have 8000 members now.
We have made tremendous headway in aging science in this period and aging become a major focus for discussion in a field of basic research nowadays.
Keystone Symposia was held in Japan in October 2012 and I am pleased to know that Japanese aging studies has grown to contribute science to the world.
At the same time, I feel even more keenly the importance of a role for our organization.
We actually face the serious concerns of rapid aging and very low birth rate in Japan as statistics estimate that the generation of the elderly aged 65 and over will be 30.8%, and productive-age population between the ages of 18 and 64 will be 58.5% in 2030.
National medical expenses exceed over 37 trillion in 2010. We therefore have a high degree of expectation for preventive care.
In USA, it is already reported the data leading to reduction of medical expenses by intervention on obesity, metabolic syndrome, lack of exercise or smoking.
As for Japan, we have a several kind of collateral evidence as health data in Nagano, effect of exercise by walking, or the medical fee for farmers are lower compared to non-farmers.
It is very interesting that those data, current calorie restriction and anti-oxidation proposed anti-aging based on evidence, our inner beings, science of food or exercise.
It is considered one of issue that contribution to the realization of public health and longevity in society with further our pursuit of science.
We are going to transmit information to the world about our own anti-aging medicine from Japan as county of longevity with a view to the promotion of joint study by researchers such as cohort study.
We are engaged in active activity for a new era to contribute to revitalization of Japanese economy and industry activities.
I would like to ask for your further support and encouragement. Thank you.
Japanese Society of Anti-Aging Medicine President, Kazuo Tsubota M.D. Ph.D
1.About Japanese Society of Anti-Aging Medicine(JAAM)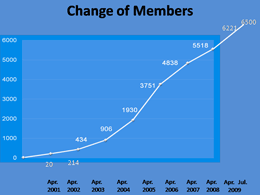 The Japanese Society of Anti-Aging Medicine (JAAM) initially founded as the Academy of Anti-Aging Medicine Japan with 20 doctors in 2001. It was then reorganized as JAAM in April 2003, and incorporated as a limited liability intermediate corporation in July 2006.
With a membership of more than 6,500 individuals covering a wide and diverse range of basic research and clinical specialties, JAAM has grown into one of the largest academic societies dedicated to the advancement of Anti-Aging Medicine in Japan.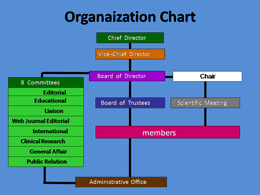 Anti-Aging Medicine deals with the biological process of aging. It aims to prevent diseases, including lifestyle-related diseases; to control factors that promote the occurrence of disease, including stress, fatigue, and immunological deterioration; and to promote and prolong a healthy life span. Insights yielded in this field are also helpful in scientifically elucidating phenomena occurring in biological processes throughout life, from birth to death.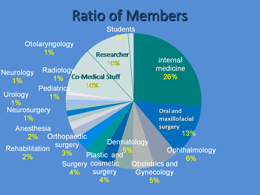 From the genetic and cellular level to the individual level of animals and humans, anti-aging medicine covers diverse fields of medical science, including biochemistry, physiology, and clinical medicine, and takes a multidisciplinary approach involving chemistry, physics, agriculture, pharmacy and others.
Research results are utilized in the practice of anti-aging medicine, which is supported by replacement herapy based on nutrition and endocrinology, and lifestyle improvement, including physical exercise and rest.
The clinical practice of anti-aging medicine can be approved only when it is validated on the basis of scientific evidence. In this context JAAM pursues the practice of anti-aging medicine that is scientifically evidence-based.
2. Mission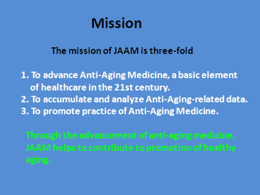 The mission of JAAM is three-fold: to advance Anti-Aging Medicine, a basic element of healthcare in the 21st century, to accumulate and analyze aging- and anti-aging-related data, and to appropriately approve practice on the basis of scientific evidence, thereby promoting the practice of anti-aging medicine.
Through the advancement of anti-aging medicine, JAAM helps contribute to improving the well-being of people everywhere.
3. Establishment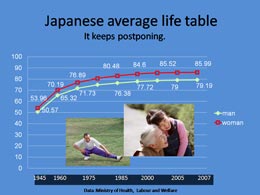 In 2001, the year when the Academy of Anti-Aging Medicine Japan was established, the coming of the aging society was already foreseen, with fewer children and marked increases in medical costs for the elderly. The universal healthcare system of Japan was expected to come under pressure, with many anticipating a change in policy and direction. In theses circumstances and amid the advance in research into aging and related phenomena, the Academy of Anti-Aging Medicine Japan was founded by physicians and researchers to make active use of anti-aging medicine, in both basic and clinical medicine, and encourage prevention of the pathological processes of aging, thereby improving quality of life.
Anti-Aging Medicine contributes to promoting and prolonging a healthy life span, reducing increases in medical expenses for the elderly, extending productive age, and securing an adequate workforce, all of which should be part of a national strategy.
Reorganized as the Japanese Society of Anti-Aging Medicine (JAAM) in April 2003,
we continue to dedicate our best efforts to the accumulation of precise data, dissemination of accurate information, and the establishment of anti-aging medicine as an evidence- and fact-based discipline which is approved and accepted by the medical community and society as a whole.
4. Subcommittees
Anti-Aging Medicine of Ophthalmology
Anti-Aging Medicine of Dental Medicine
Appearance for Skin and Beauty
Anti-Aging Hormone
Anti-Aging Medicine of Urology
Anti-Aging for Women's Health
Anti- Aging Medicine of CVD